Hamas Jihad details the historical and current dangers faced by Israel, Jews and the West from Hamas-inspired Jihadi terrorists. It also offers what could be a major solution.There may be a non-violent answer to one of the major problems of the 21st century.  Hamas Jihad, shows there is a way to prevent these acts of terrorism carried out across the planet.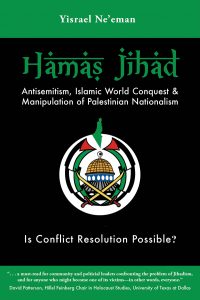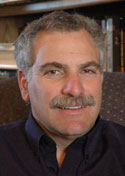 Although the vast majority of the world's one-and-a half billion Muslims live peacefully and do not support  terrorist activities, there are those extremist groups among the Jihadi Muslim community that are committed to live and die by violence – Hamas, Hezbollah, Al Qaeda and ISIS to name a few.  They are driven by religious interpretations and political ideologies.  What if the foundation for such violent beliefs could be eliminated or altered?
The West will not defeat Jihadi Islam by trying to impose secular liberal democratic understandings on Arab Muslims," The answer lies in The Koran itself.  In verse 2:106, The Koran states:  "If we abrogate (nullify) any verse or cause it to be forgotten, we will replace it by a better one or one similar."
Calls for Jihad can be nullified and replaced by Koranic verses advocating acceptance, pluralism, and peace with Jews, Christians, and others.  This solution is known as reverse abrogation.  In previous centuries, Jihadi foundations were built upon 'abrogation' of these same peaceful, positive statements.
The Koran itself is ambivalent, containing both positive and negative verses concerning Jews, Christians, and others.  There are consistent demands for Jihad alongside exhortations for peace.  Centuries ago Islamic jurists nullified positive, peaceful comments about and towards others, demanding a universal Jihad for world conquest.  The same Islamic tool can be used today to nullify Jihad and the negative and discriminatory verses, while reinforcing positive statements and peaceful commentaries.  Islamic jurists have discretion and can use it to foster peace.
Hamas Jihad explains:
Why Israel is constantly under attack.
How the Israel – Palestinian Hamas conflict is a microcosm of the overall clash between the West and world Islamic Jihadism.
How paradoxically "secular" Palestinian Arab nationalism, as represented by the PLO, derives much of its ideals from Islamism yet is threatened with destruction by those same ideals.
Why, for a more permanent transformation, Hamas and Jihadi Islam need to be fundamentally altered and finally stopped from within.
What we need to know – politically, religiously, and historically about Islamism and most specifically Jihadi Islam– to help us resolve the terrorist crisis.
What needs to be understood about the baseline hatreds of Jihadi Islam's written doctrines and dogmas towards Jews, Christians and non-Muslims worldwide.
How different Arab and Muslim groups battle each other and have varying degrees or levels of hatred towards the Jews.
What the Hamas Covenant reveals about the intentions and dangers of Islamic Jihadists.
The theological impact of the Hamas Covenant on Islam worldwide.
How Czarist and Nazi exterminatory antisemitism developed within the Palestinian Muslim Brotherhood known as Hamas.
In addition Hamas Jihad sheds light on these current events:
How the war on ISIS and terrorism is going and why it cannot be just a military effort.
What the U.S. presidential race could mean for peace.
How the geopolitical events in Syria, Iran, Israel and surrounding nations are unfolding.
What the attacks in Paris and San Bernadino could mean for the Christian West and Arab Middle East.
What is needed to immediately improve Arab-Israel relations.
How to take positive incremental steps towards a two-state solution between Israel and the Palestinians with the objective of conflict resolution.
Hamas Jihad takes us through a detailed history of the events, groups, and ideologies that share today's world.  The book makes it crystal clear that the battle for peace will be fought not just in the war zones of Israel and the West, but in the hearts, minds, and religious texts of Muslims. Reverse abrogation may be a long-shot but it poses the best chance for long-term global peace.
Hamas Jihad examines an overall historical, theological, and legal review of the Jewish-Islamic relationship over the past 1,400 years. It acquaints the reader with deeply ingrained Muslim attitudes towards the Jews.  But it goes beyond cataloging the problems and laying blame.  Hamas Jihad also poses a solution.