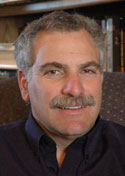 YISRAEL NE'EMAN
Yisrael Ne'eman is an historian and political analyst focusing on the development of the Israeli State and the Arab Muslim Middle East. He received a BA in Middle Eastern Studies from Rutgers University and completed an MA in Modern Jewish History at the University of Haifa. His areas of specialization include the Middle East Conflict, Jewish History and Israel/Zionist Ideologies.
Yisrael is an instructor at the University of Haifa since 1991 and lectures in Contemporary Israel: History and Society during the year while leading a field study program Israel: A Mosaic during the summer. He teaches Jewish History, Ancient History/Archeology and The Development of Middle East Nationalism at the Technion and engages students with similar topics at the Givat Haviva Jewish-Arab Peace Center.
Yisrael received his Israel national tour guide license in 1992.
Moving to Israel in 1977, Yisrael served in the IDF as a combat medic from 1978 to 1980 and as a reservist he saw six tours of duty in the First Lebanon War in the 1980s where he was the senior NCO of a battalion aid/evacuation station. Until his discharge from the reserves in 2001, Yisrael spent over 21 years as a senior combat medic on the Lebanese and Golan borders.
Yisrael and his family joined the Eshchar community village in the Lower Galilee in 1988 where the mixed religious/secular ideology of community Judaism dominates daily life. Yisrael has been on the local council at various times serving for twelve years, ten of them as chairman. Major development plans under his auspices brought dozens more families into the town. Advocating a "good neighbor" policy he worked with the Bedouin community of Arab Al-Na'im to establish municipal borders, cross-community cooperation, planning and future development for both communities sharing their joint Galilean hilltop.
Over the years Yisrael has given lectures and seminars abroad, in particular focusing on Arab-Israel relations and the rise of Jihadi fundamentalism in the Middle East. He has publishing his first book Hamas Jihad: Antisemitism, Islamic World Conquest and Manipulation of Palestinian Nationalism.
Yisrael and his wife Susan have four children.